We like to populate the Tourism Marketing Agency's blog with helpful posts that offer practical advice (such as our TripAdvisor Rankingand Facebook Ads guides), but we also like to offer our slant on any relevant tourism news as and when it comes up, and this is what today's blog post is about.
Last week, the BBC reported on recent findings from the Office for National Statistics (ONS) that Glasgow has had a remarkable 20 per cent rise in global visitors in 2017. This huge rise in visitors is unprecedented (and hugely positive). And, as we're based in Glasgow, we felt it was worth investigating.
How does Glasgow compare to Scotland as a whole?
Without specific figures about Edinburgh and other cities, we can only compare Glasgow's rise in popularity against Scotland's general tourism figures. Scotland, as a whole, saw a 17 per cent rise in visitors in 2017, so this upward trend is affecting the entire country, and not just Glasgow. We've noticed a gathering online buzz about Scotland, with numerous listicles and polls consistently ranking Scotland as the most beautiful country in the World. Take this Rough Guides article as an example of how travellers all over the world are ranking Scotland's natural beauty above the likes of Iceland, Canada, and New Zealand.
However, as popular as Scotland is as a whole, Glasgow is enjoying a larger than average rise in visitors. Given that so many visitors coming to Scotland hail its natural beauty as its most attractive feature, why is Glasgow (Scotland's biggest city) enjoying such a marked increase in visitors? Chairman of Glasgow Life, David McDonald, claims that this is due to 'creative marketing and inspirational content at the heart of Glasgow's tourism plan' (source: the BBC article linked above)
In McDonald's interview with the BBC, he goes on to talk about how they have tried to showcase Glasgow to an international audience in various ways, but he does not give any specific examples of this. Perhaps more specific information will be published in the near future.
Glasgow is one of the top cities for sport in the World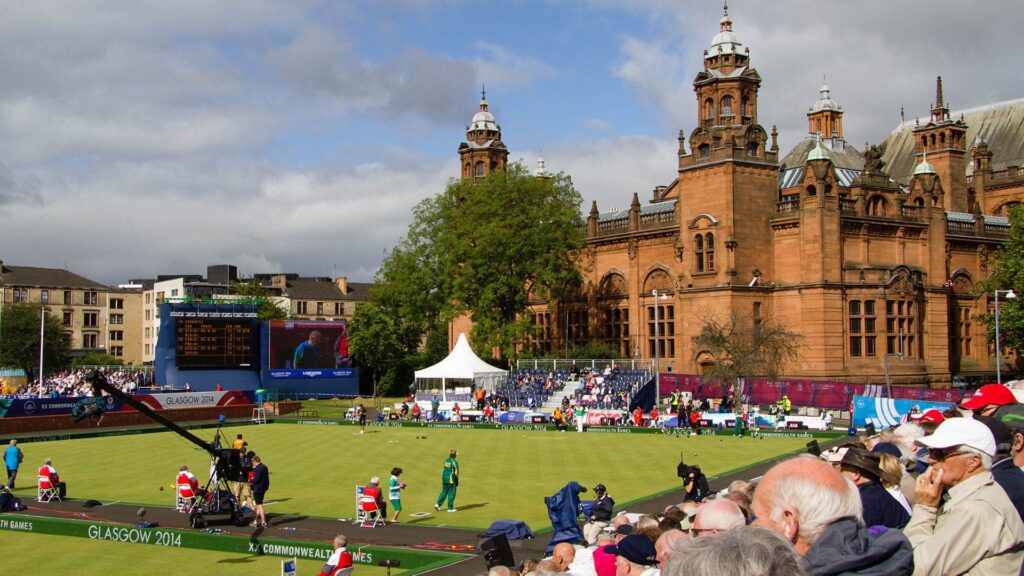 One contending explanation for Glasgow's newfound popularity is its eagerness to host high-profile sporting events. Although Glasgow has hosted various events over the decades, this new ethos arguably began with its hosting of the 2014 Commonwealth Games. This was a huge event for the city and Glasgow had to make significant changes to accommodate the influx of visitors and ensure the games were successful. The 2014 Commonwealth games put Glasgow into the global spotlight and the international sports community was very impressed with what it saw.
Following on from this, Glasgow hosted the Homeless World Cup in 2016. This was a significantly smaller event than the Commonwealth Games, but it garnered a lot of respect and admiration from other countries — especially when you consider that Glasgow took on the hosting of the Homeless World Cup with very little notice and did an excellent job.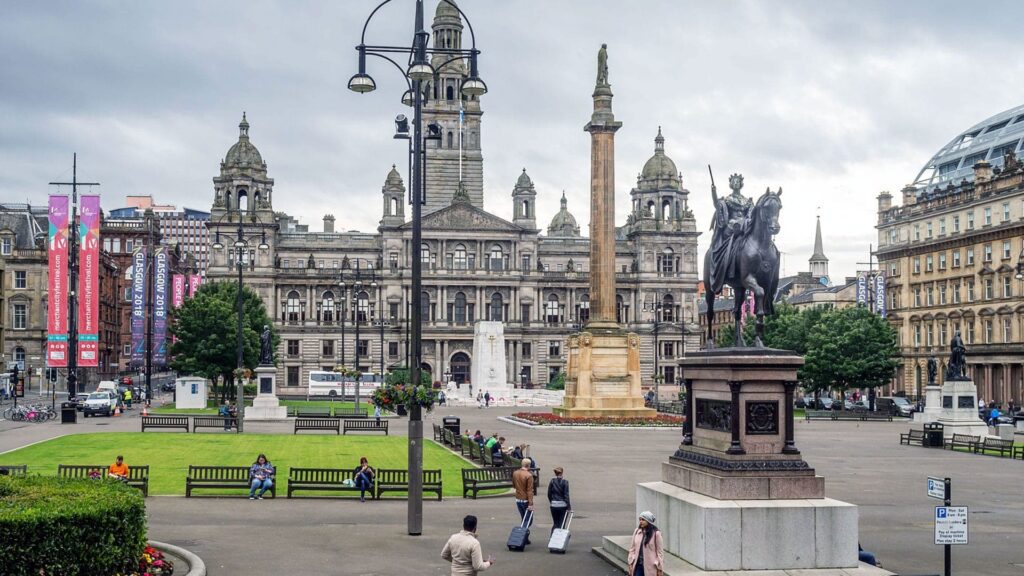 This month (August 2018), Glasgow is hosting the European Championships and is in the international sports spotlight once more. The European Championships is one of the biggest global sporting events and it is based in Glasgow's rather impressive George Square. Given the championships' popularity this year, it's entirely possible we'll see an even greater rise in global visitors next year.
However, it's important to note that it's not just sporting events that have drawn visitors from far and wide in recent years: Glasgow has also recently established itself as the annual host of the World Pipe Band Championships, Celtic Connections, and over 500 different conferences. Glasgow is making moves to put itself in the map — and whatever it's doing seems to be working.
Who's visiting Glasgow?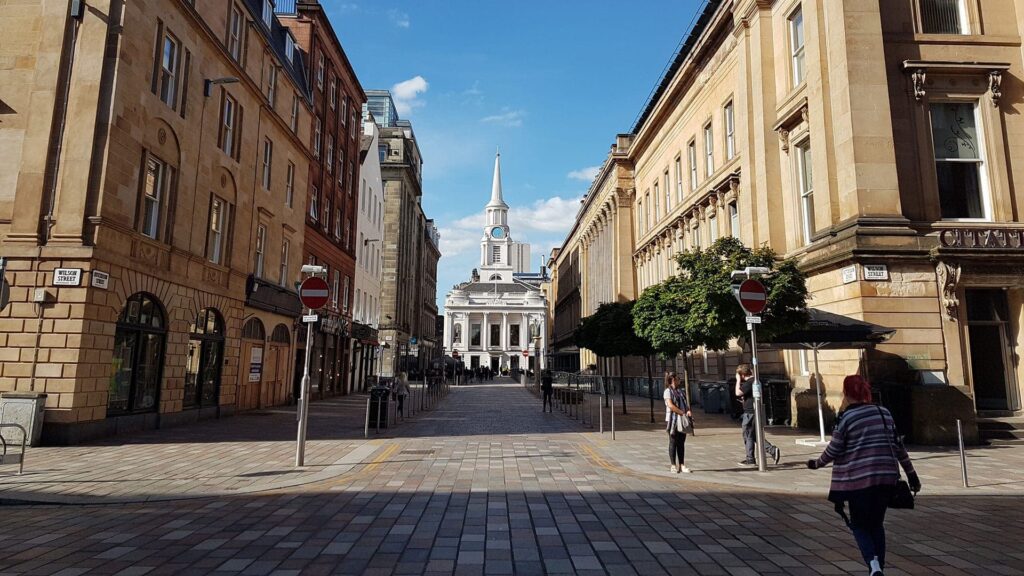 According the ONS figures, there has been a 40 per cent rise in visitors from North America since 2016. So, visitors from the US and Canada are huge contributors to Glasgow's newfound popularity. Perhaps some of them are visiting for one of the many conferences or sports events discussed above, but we've also found that many visitors from North America are engaged in genealogy tourism: a branch of tourism concerned with reconnecting with where your ancestors come from. Quite a few Americans and Canadians identify as Scottish, or as having Scottish heritage and genealogy tourism seems to account for a decent portion of Scotland's (and Glasgow's) new visitors. Perhaps there is an even better way to tap into this growing market in the future.
This is a huge boost to Scottish tourism
Needless today, this increase in global visitors is a boon to our tourism industry and to the local restaurants and bars. Tourism is an important industry for Scotland and this importance seems to be increasing as more time and money is invested in Glasgow, Edinburgh, the Highlands, and Scotland's numerous beautiful islands. It's an exciting time to live in the city and it's something we will follow closely in the next few years.
If you'd like to work with TMA or if you have any questions about your digital marketing strategy, please feel free to get in touch. We're always happy to chat, offer advice, and take on new clients.
Need more free advice?
Chris and his team will send you a weekly email offering high-value insight and advice about a variety of marketing and business development topics related to the tourism industry. We address specific destinations, tours and activities, and the hotel industry. We also provide important travel industry news and updates.