Last night, we turned the Tourism Marketing Agency office into a cosy wee conference space for the launch of Travel Massive Glasgow's first official event.
We had two great speakers and a room full of tourism professionals, business owners, marketers, and travel bloggers. The event was a big success and we'd like to take a few minutes to reflect on it and to offer some follow-up information for everyone who attended and for others who couldn't make it.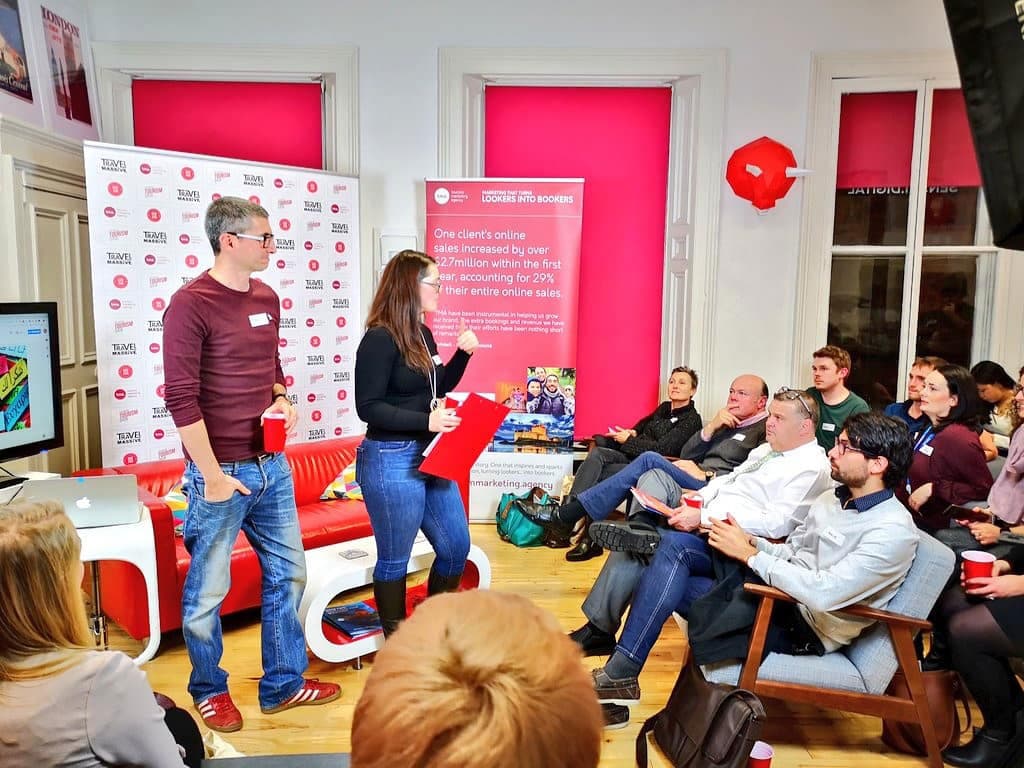 Digital Tourism Glasgow and Add Jam
It's important for us to acknowledge the debt we owe to the Digital Tourism Glasgow community. Add Jam founder, Michael Hayes, had been running Digital Tourism Glasgow for a while and he asked if we'd like to take it over and run the events. We'd been considering starting up a Glasgow chapter of Travel Massive for a while, so the timing couldn't have been any better for us to combine both brands together. Combing the two allowed us to build on the local connections and community of Digital Tourism Glasgow and the well-established Travel Massive brand.
Collaboration and Networking is Vital
As Scotland's (and Glasgow's) tourism industry continues to expand at exponential rates, we think it's important to collaborate with everyone else involved in the industry. Working together, sharing our experience and expertise will ensure we all make the most of this opportunity and that we remain alert and flexible to the constant changes in the industry. In the digital marketing world, there is so much made of competition and competitor analysis that some people forget to network and find people and businesses that are mutually supportive. We hope Travel Massive Glasgow can help local businesses in the tourism sector to connect, learn, and thrive together. 
First Speaker: Justine Chrisment — Why You Should Invest in Good Translation
The first speaker of the night was our own Content Strategist, Justine Chrisment. Justine is a French national with a Masters in translation and three (and a half) languages under her belt. When Justine isn't planning our clients' content strategies, she's managing her own translation business, Language Distillery. Justine translates English marketing materials for a French market and she brought much of her experience and expertise to last night's presentation. Justine spoke about the importance of translation in the tourism industry and ecommerce in general. Her presentation was a very practical, data-driven argument for why good translation can significantly improve web traffic, click-through rates, and conversion rates.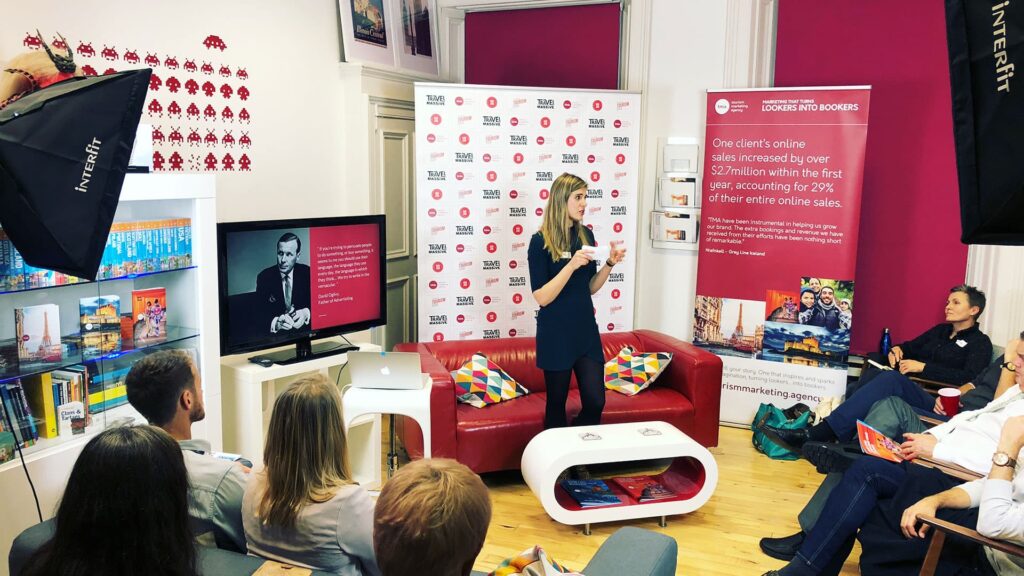 Second Speaker: Renata Fernandes— The Current State of Luxury Hospitality
The second speaker of the night was Renata Fernandes, who has far too much experience and accolades to her name to summarise well in this blog. Renata is the founder and editor of Five Star Magazine, Hotel News Scotland, and Geared Life Magazine, and she has 20 years' experience working in the luxury hospitality industry. Renata shared her unique expertise and perspective on the luxury travel industry as she answered some questions provided by myself, followed by an open Q&A with everyone who attended. Renata's insight into the luxury tourism industry touched on Scotland, Asia, Australia, and the Middle East. Renata helped us understand the current luxury travel market and she explained how technology will change and define it in the future. 
Both Renata's talk and Justine's presentation were filmed and will be posted on the Travel Massive Facebook group and the Digital Tourism Show. Next month's Travel Massive Glasgow event will take place on Tuesday the 27thof November, and we'll host it in the TMA office again, until we find a bigger venue. Join up to Travel Massive Glasgow for free to sign up for next month's event. We'll post more information about the speakers once the finer details have been confirmed. If you have any questions about Travel Massive Glasgow, October's event, or about the upcoming event in November, please feel free to get in touch.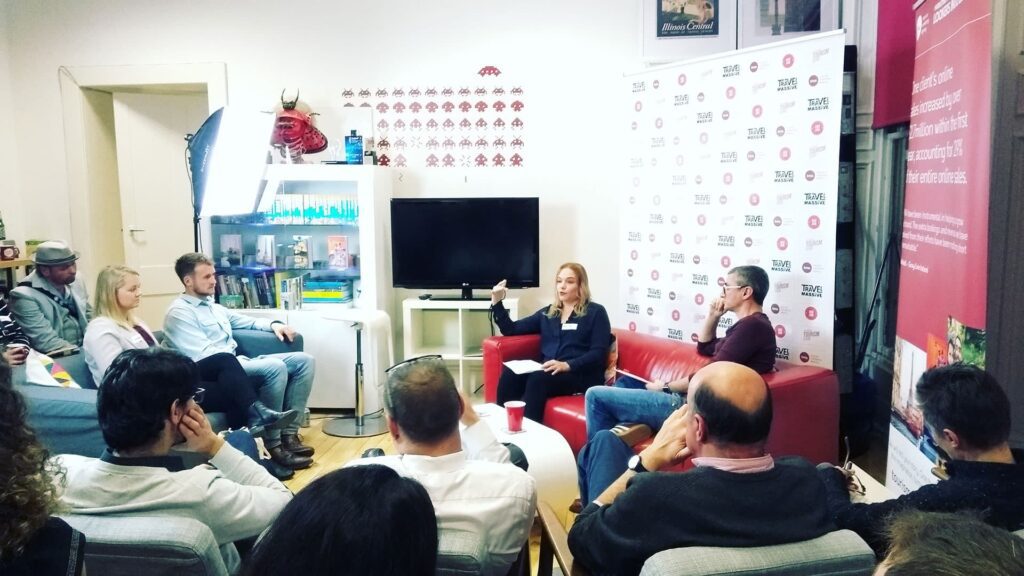 Need more free advice?
Chris and his team will send you a weekly email offering high-value insight and advice about a variety of marketing and business development topics related to the tourism industry. We address specific destinations, tours and activities, and the hotel industry. We also provide important travel industry news and updates.