Since early 2018, Facebook's algorithm update has made it increasingly difficult for businesses to appear regularly in the news feeds of their followers. This has contributed to a drop in both visibility and engagement, but there are several things you can do to maximise your business's Facebook potential. Facebook has set out to shift the dynamic of their platform; this is aimed at making Facebook a place where insightful conversations take place. With this in mind, here are TMA's top tips to maximise your business's Facebook engagement.
1. Post more often, and post more diverse content
Stagnant Facebook profiles can give the impression that your business is inactive, or even completely dead. Posting more often will reassure people that your business is alive and well, and it will mean that anyone who sees your posts will be more likely to engage with them. Posting more diverse content will help you better understand the type of posts your audience will interact with. Change it up between pictures, videos, gifs, and even some shared posts from other accounts — then keep an eye on the engagement these different formats receive. You'll quickly be able to separate the content your audience wants to see (and interact with), and the content they're not interested in.
2. Ask for engagement and create conversations
When you're creating your Facebook posts, ask yourself how you can create a dialogue with your audience. Post content that is unique, content you know is genuinely helpful to your audience/industry, or even content that may raise a few eyebrows. The content in the Facebook post itself could highlight a controversial point made within the blog or article you're sharing, or you could simply end the post with 'do you agree or disagree with this article?'. Our opinion piece on Why Facebook Will Buy TripAdvisor is a great example of a piece that encouraged conversation across our social channels. As mentioned before, Facebook is aiming to create a platform that facilitates and encourages insightful conversation.
3. Post microcontent
What is microcontent? Microcontent is content in short form that grabs your audience's attention, such as smaller infographics or images. If you've shared your latest blog, sum up the main points in the content of your post, or even create a graphic summarising them to accompany the post. This is an especially powerful way to grab the attention of mobile users, as the post's content is there for them to see without them having to click through. People are often 'too busy' to read things and figure out the main points for themselves, so give it to them, they'll come back later if they're interested, and that repeat visit helps to build a relationship with the individual. Think about your own Facebook habits: most of us stop on posts that grab our attention. This is where microcontent comes in!
4. Don't post too many links
So, this might sound a little strange, but let us explain. It's believed that companies who constantly post links in their Facebook posts are penalised by the platform for doing so. Why? Because, if your audience isn't clicking or interacting with the posts (remember, not EVERY post will be of interest to EVERY follower), Facebook will see that as 'this business isn't posting engaging/quality content, nobody seems to care about it'. Try posting images, videos etc to stimulate, encourage and establish that dialogue and conversation with your audience. Once you've engaged your audience, it's time to share a link — at this point, more people are likely to see it as they're more likely to have interacted with your previous, engaging posts.
5. "Pay to Play" – Spend money in the right areas
We get it. You don't necessarily want to (or even see the need to) spend money on boosting your Facebook posts, but believe us when we say that it's an incredibly useful tool if you spend money in the right places. Remember point 1 when we recommended you post diverse content to uncover what your audience wants to see and what they don't want to see? This is critical here. Boost or promote posts that have performed well; these are the posts that your audience are engaging with. Another tip is to boost those posts to people who already follow your page. Not only will this improve your engagement, but it will also ensure that your future organic posts are seen by more people who follow your page. After all, your confirmed Facebook followers are the ones more likely to engage with your brand and your Facebook posts. Check out our article on how to Perfect Your Facebook Marketing Strategy!
6. Be active, engage with your audience and don't leave people hanging
If someone came into your business today and asked a question, or gave you feedback face-to-face, would you ignore them? Of course not. So don't do it on social media either. You must interact with the people who are engaging with your business's social profile. If you don't engage with the people who are choosing to reach out, you're missing the opportunity to have a conversation with someone who is clearly interested in your brand and in your products. Ignoring people who contact you on Facebook will reflect incredibly badly on your business when others see that you simply don't engage.
Depending on the size of your business and how often customers (and potential customers) get in touch, this may involve hiring a social communications executive or outsourcing to a marketing agency who offer this service. Whatever you do, you have to engage with anyone who contacts you via your Facebook page; it's great for your online brand and it's a great way to convert an audience that is almost ready to make a purchase.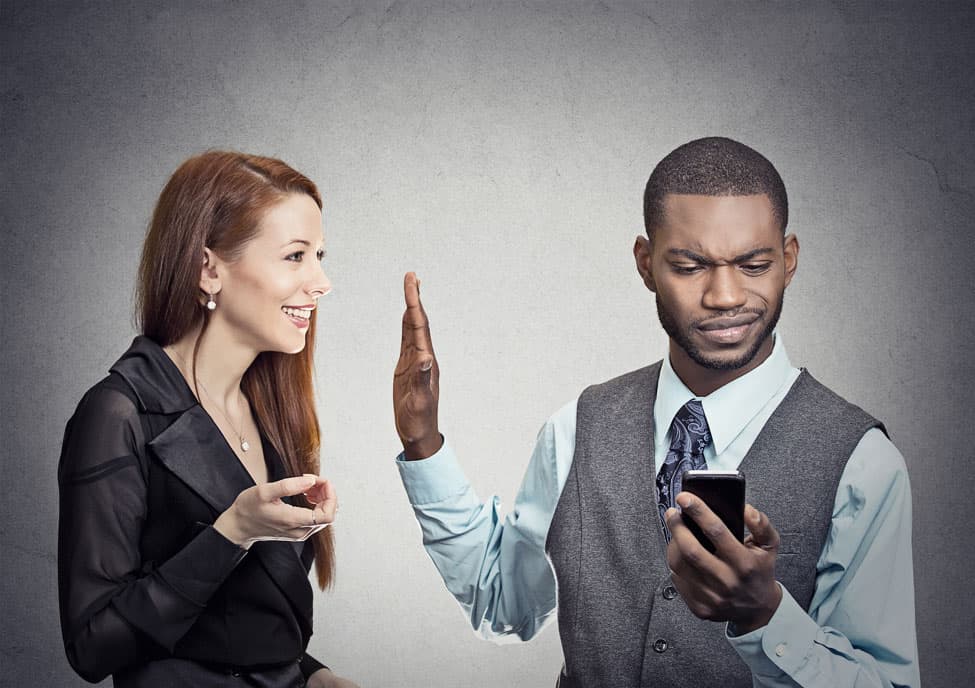 Need more free advice?
Chris and his team will send you a weekly email offering high-value insight and advice about a variety of marketing and business development topics related to the tourism industry. We address specific destinations, tours and activities, and the hotel industry. We also provide important travel industry news and updates.