Touring Bird is a new app from Google, designed specifically for travellers. It's important to keep an eye on new technology and, while it's still early days, we think it's smart to get to grips with this new app as it could reap serious rewards for our clients further down the line.
Just as we like to stay up-to-date with all-things tourism marketing, we like to keep our clients and social media followers up-to-date too. So, keep reading if you want to know more about Touring Bird at this early stage! We'll explain how the app works and how it's likely to affect your tourism business.
What is Touring Bird?
Touring Bird is a tourism app designed to serve as a comprehensive tour and activity finder, taking as much trouble as possible out of finding tours and other activities when visiting a new city. Touring Bird's creator, Lax Poojary has described the app as a "one-stop shop" designed to help users with four common frustrations associated with researching worthwhile tours and activities when visiting a city. These four common frustrations are as follows:
The time it takes to research which tours and activities are best.
How hard it can be to find unique experiences.
How difficult it can be to find truly free activities (as opposed to disguised paid activities).
How hard it can be to find the perfect activities that complement your interests.
Poojary puts it succinctly when he describes the needs of the target demographic of the app: "They want a tool that they can trust to show them not only commercial tours and activities but also free and local experiences that they can explore on their own." Poojary also cuts to core desire for an app like Touring Bird, saying that "Users want to know about every experience at a destination because there is very high fear of missing out." After many years of working in the tourism marketing industry, it's difficult to fault this observation; tourists opt for big, comprehensive tours and the intimate, off-the-beaten-track tours because they have a genuine enthusiasm to experience everything a destination has to offer.
Where is Touring Bird Operating In?
While Touring Bird may have started out with a focused test on Paris, it has now been launched in 20 different cities around the world, including Las Vegas, Berlin, New Delhi, Amsterdam, Rome and Barcelona — to name only a few. You can find the complete list on the Tourism Bird homepage.
At the bottom of the homepage, you'll find the message: "We're working hard to bring Touring Bird to more cities—please stay tuned!" So, it's pretty safe to expect the rest of world's biggest cities to appear on the app in the near future. What is less certain, however, is whether rural locations and anywhere outside of a major city is likely to feature on the app. For now, it seems like the focus is on cities, so many country or nature tours might be completely overlooked.
How does Touring Bird Work?
We won't go into lots of detail about how the app works, as we're not app developers, but we'd like to cover app's functions from a UI perspetive. If you visit the site or download the app, you'll see the range of city locations you can choose between. If you click on a city, you'll see the various tours and activities broken down into the following sections:
Top sights (the big, unmissable attractions).
Tours and activities (food tours, wine tastings, and other interesting activities).
Local tips (tips about food, secret sights, and anything only a local might know).
Free tours (these tours are free, but they usually have a pay-what-you-wish setup).
Explore the city by interests (choose between iconic, off-the-beaten path, local tastes, family activities, etc.)
Touring Bird is essentially functioning as a way for users to fast-track the research they do before they travel to a city, or perhaps to find a new tour or activity on the fly. It's a great idea and the images and content looks great, but how will it affect your tourism business?
How Will Touring Bird Affect Your Tourism Business?
If you have a tour business, hotel, restaurant, or something else in the tourism industry, then you're probably wondering how Touring Bird will impact your business. The quick (and unhelpful) answer is that it's far too early to tell. The longer (more helpful) answer should look at how tours are being selected by Touring Bird and whether selection is based on Google's whims and the whims of the app's researchers, or if it's a true meritocracy, like TripAdvisor. If you'd like to know more about this topic, we wrote a blog about TripAdvisor's efforts to constantly update its algorithm, making sure hotels and tours earn their rankings, instead of find tricks to jump up the queue.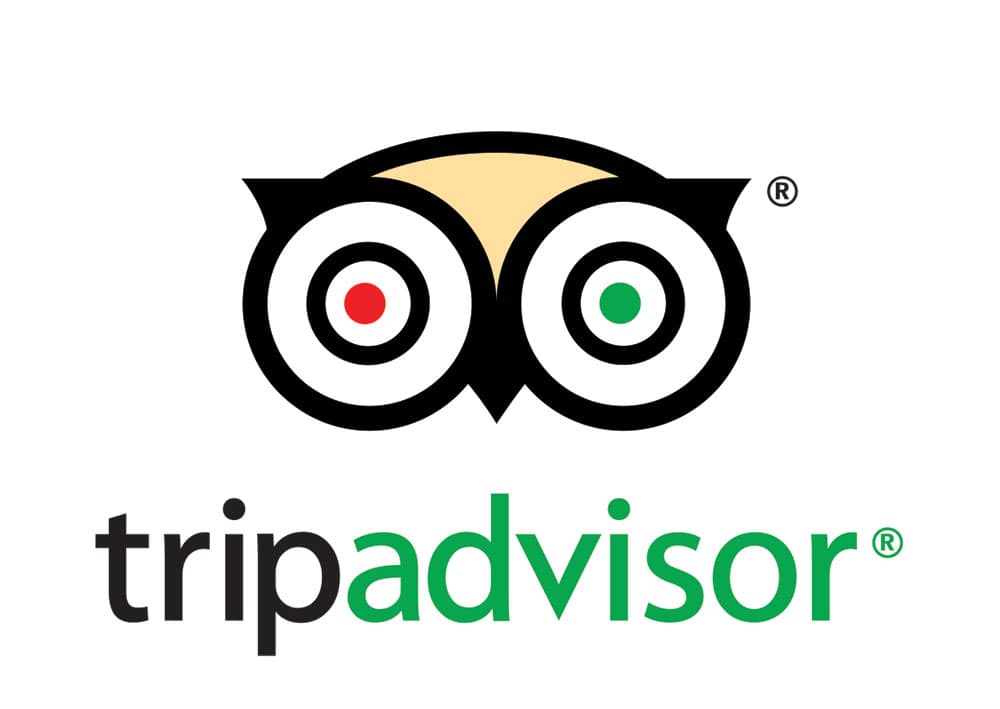 Given that TripAdvisor influences over 10% of the global tourism spend, it's shrewd to ask whether Tourism Bird, with Google's vast resources behind it, is going to be similarly influential. It's unclear exactly how some tours and activities are selected over others at this point, but we will keep a close eye on Touring Bird as it develops its product further.
Another question concerns SEO terms for various key tourism destinations and whether or not Tourism Bird's Google connection will allow them to skip the line and position itself at the top of paid (and even organic) search terms. As SEO and PPC are such important facets of all digital marketing at the minute, it's worth keeping a close eye on Touring Bird and Google's SERPs in the near future…
If you have any questions about Touring Bird, TripAdvisor, or anything related to tourism marketing, then we want to hear from you — so don't hesitate to get in touch! We offer lots of free advice and we are always looking to help tourism companies make the most of their digital marketing potential.
Need more free advice?
Chris and his team will send you a weekly email offering high-value insight and advice about a variety of marketing and business development topics related to the tourism industry. We address specific destinations, tours and activities, and the hotel industry. We also provide important travel industry news and updates.