With the growth of wellness experiences, what do consumers want?
There has been a lot of talk about the explosion of wellness experiences since the pandemic took its grip on the world; we wanted to explore the extent of this influx while asking some more nuanced questions.
Working with a few operators within my agency who focus on wellness experiences, we have seen an upward trend since the doors to travel have opened up again (at least for some countries and areas). Wellness experiences were already on an upward trajectory pre-pandemic but with mental health being such a hot topic right now, more and more consumers are seeking activities that not only entertain and delight but also improve their mental state as well.
I conducted a survey asking US consumers if they would consider a wellness type experience as well as asking if they took part in this type of activity pre and post pandemic. The people surveyed were all employed, educated individuals with a household income between USD$75k-$150k+, making them the ideal demographic for some form of wellness experience.
Be it yoga, a spa retreat, forest bathing, or tarot… what do consumers seek out when considering a wellness experience? Do they mostly travel with friends, family, or solo? Do they prefer to travel for a wellness experience or to take part within the comfort of their own home or within vacation accommodation?
Our survey asks all these questions and more.
Let's take a look at some of the findings in the survey…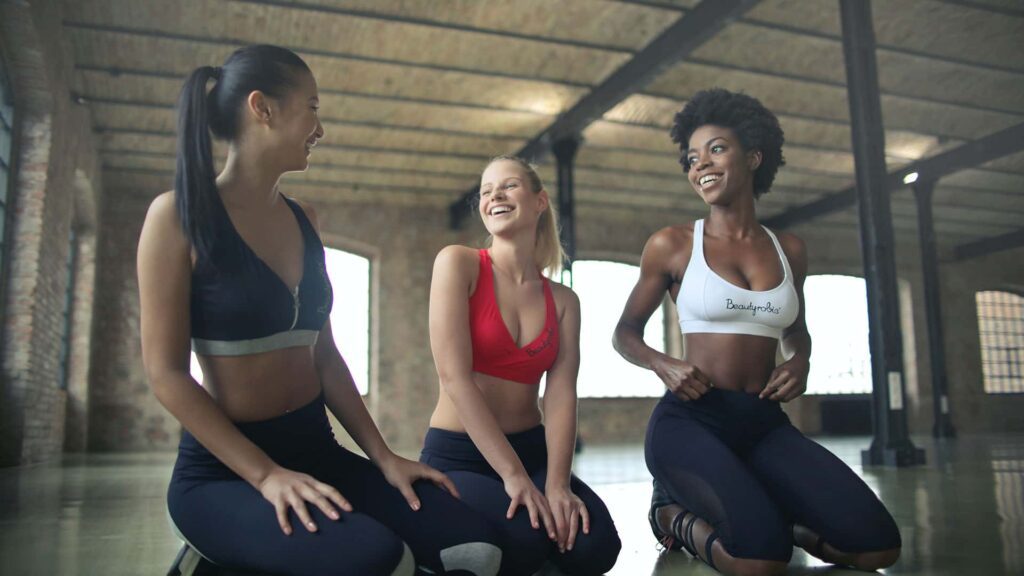 When considering a Wellness Experience do you prefer?
We first wanted to determine what type of wellness experience the consumers would prefer.
We were not surprised that 53.75% of those surveyed would want a combination of relaxation and exercise. However, we expected exercise experiences on their own to be higher than indicated, especially given that yoga is a big part of this type of experience. This data highlights that a large portion of people consider yoga to be a relaxing activity as opposed to a form of exercise. This is an important distinction when considering how you may market this type of product.
Choose up to 3 things Wellness experiences appeal to you the most?
With this question, we wanted to discover which types of activities within wellness  are most appealing.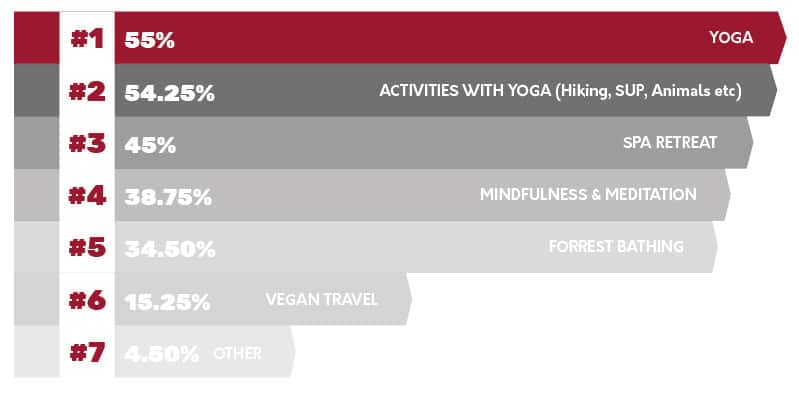 As expected, yoga was the most appealing, with yoga combined with another activity like stand-up paddle boarding and hiking also a close second. Although forest bathing is becoming more and more popular, it was still higher than we had anticipated. This was also the same for vegan travel, with a respectable 15.25% of those surveyed looking for this type of experience. Those who selected 'other' added horseback riding and biking to the mix.
What style of travel appeals to you most?
With this question, we wanted to find out if the consumer prefers to have no plans  or to have everything organised for them when they travel.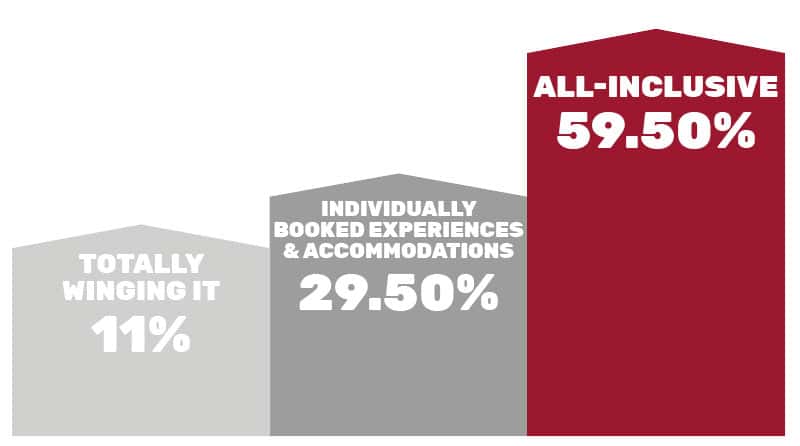 A whopping 60% would prefer an all-inclusive package when travelling. This is key in their planning and decision making, and it highlights that anyone in this space should look to combine experiences and accommodation into complete packages. Nearly 30% prefer to do it themselves which still suggests that you should offer individual experiences as well. 11% prefer to wing it when they arrive at a destination.
When considering Wellness experiences, would you normally travel with…
Who do those surveyed prefer to travel along side with for a Wellness experience?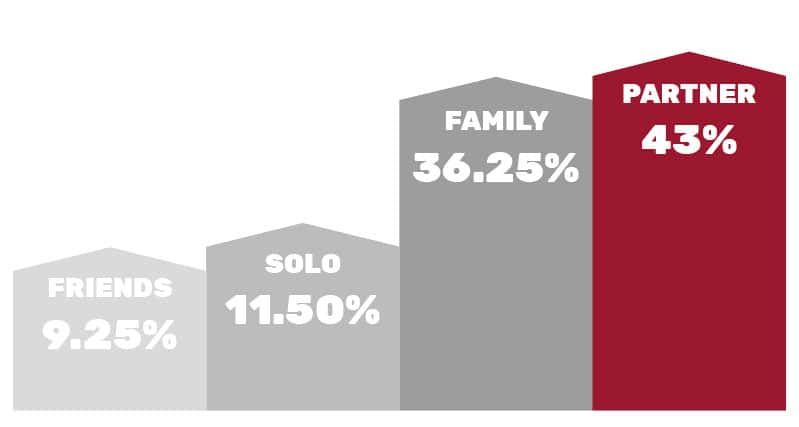 This was one that surprised us the most. Travelling with friends for a Wellness Experience was only above 9%. Many Wellness Experiences focus on travelling with friends but with the results above, travelling with your partner and your family should take top priority. We expected friends to be above family on this occasion but that was not the case. Nearly 12% do travel solo, so there is a market for solo Wellness Experiences too, but focusing around couples getaways is the best strategy.
I hope the results in this survey help you in some way. Perhaps they help you figure out what would work best for your own audience. Each business will be different, with its own unique focuses, but the survey should highlight some possible changes or opportunities you can make. Information is power, and I'm pleased to offer fresh new information to the travel and wellness industry. 
You can download the full survey, amongst others, for free here.