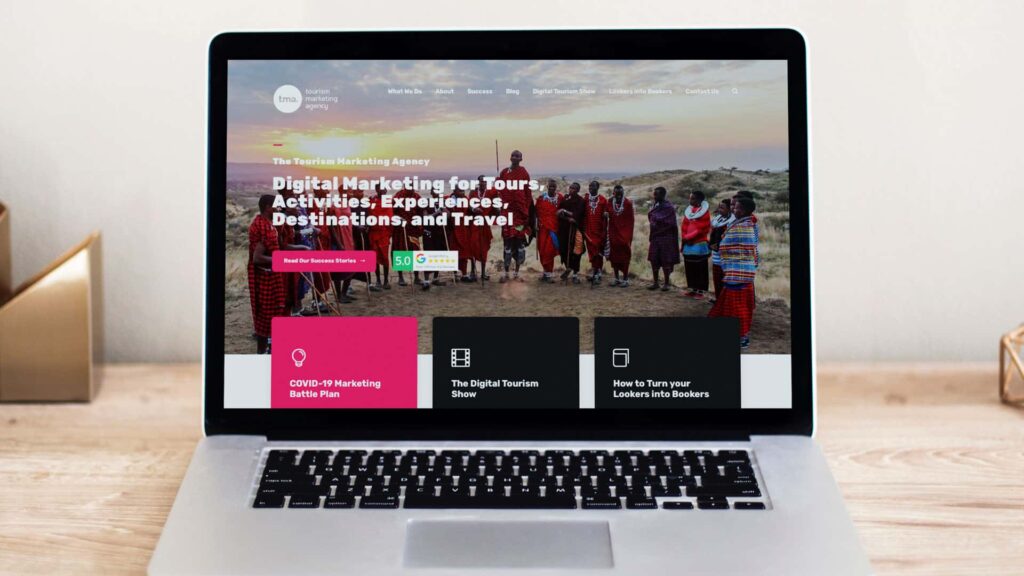 The team at TMA is extremely excited to announce the launch of our new website!
This new website better highlights how we can help tour and activity providers market themselves more effectively. We also showcase many new case studies that highlight our successes, even during a global pandemic. So much has changed for us over the last few years, and this new site better represents who we are and what we are capable of.
Complete Transparency
We have always been upfront and transparent with the operators we help, and today we are taking this one step further. Our new website now details the packages we offer and all our prices. Compared with many other agencies, we charge very competitive rates while providing a comprehensive list of services.
Success Stories
Our new success stories section better highlights some of the operators we have helped. We made a conscious decision to mostly highlight recent successes so that you can see how effective the Tourism Marketing Agency can be — even during the devastating effects of the last 18 months. Our recent success is a credit to the hard work and expertise of the team here at TMA. More stories to come shortly.
And to all the operators that stood by us during these uncertain times, we all thank you for your belief in us. It truly means a lot.
The Digital Tourism Show
With the new website comes a better platform to showcase The Digital Tourism Show, the podcast series created and run by our founder, Chris Torres. Up-to-date with all episodes, you can now filter these episodes to find the topic that best suits your needs. We also have a site search function that will help you find what you need.
New Content to Inspire and Educate
As some of you will already know, Chris has made it his personal mission to educate the tours and activities sector in all-things branding and marketing, often with free access to meaningful content, advice, and guides. Our new website will serve as the platform for lots of new articles, videos, and advice that Chris and the team at TMA are working on. Expect a huge library of content and research to be uploaded in the coming weeks and months.
If you have any questions or would like to become part of our family here at TMA, please do get in touch.